From Antalya to Cyprus in the middle of January
Bering 70 recently made a cruising from Antalya to Cyprus. The distance of more than 420 km was passed within 26 hours.
We left the port of Kemer at 6 p.m. on Friday and following by the full moon started our journey across the absolutely calm sea. It was a wonderful luck that the weather in the middle of January was sunny and the predictions promised that the sea would be smooth for a several days.
The aim of this journey was to deliver the demo version of Hysucat RIB 28 to be available for sea trials in Cyprus.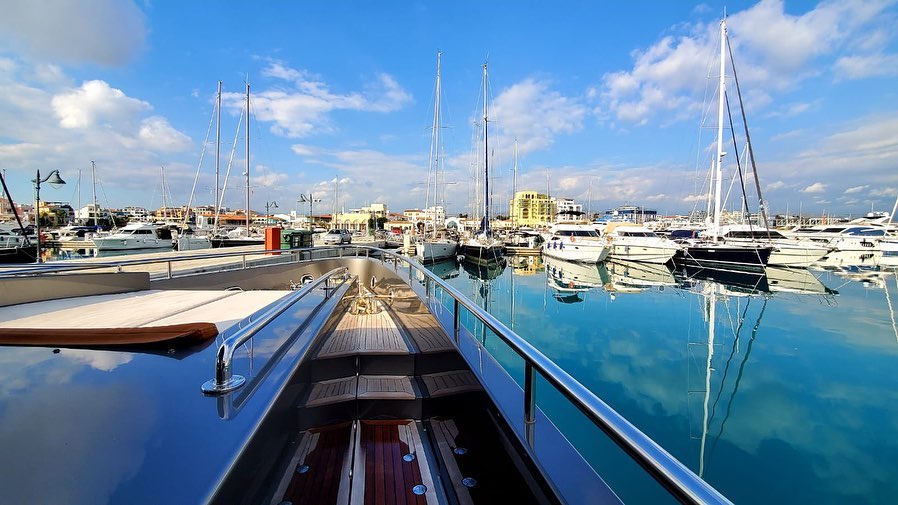 Hysucat 28 is 8.5 m length RIB. Fuel capacity – 60 gal. (227 litres) Maximum speed – 60 Mph (52 knots). The plan was to get inside Hysucat and to cross the distance of 100 km left in an hour and a half while Bering 70 would continue to cross it at its cruising speed of 8 knots.
Bering 70 provided the team with all the possible comfort during this trip. Having spent the wonderful evening onboard, our team had a rest and stepped into the sunny morning with the Cyprus lands already in vision.
Our way was the shortest one using the route not along the shoreline but directly to the destination point.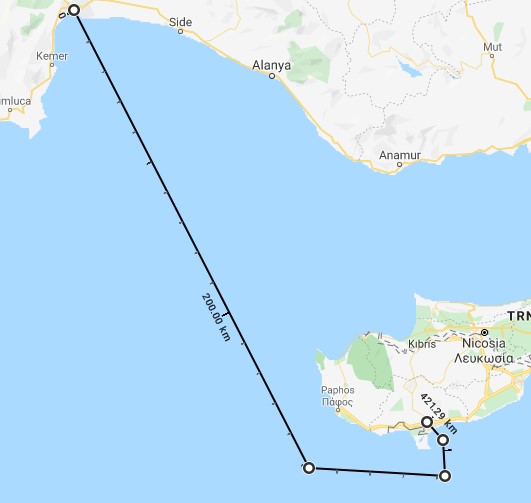 Hysucat crossed the distance from Paphos to Limassol in one hour and a half while Bering 70 was cruising for 5 hours more to the destination point. This fact allows us to dream of wonderful adventures and journeys using the combination – Bering and Hysucat together. It gives the owner a freedom to get to any destinations at the maximum speed of Hysucat while all the rest time the owner can enjoy the comfortable conditions of Bering.
All sea trials for Hysucat were performed successfully and we are ready to spread across the new regions with our unique hydrofoil catamaran technology.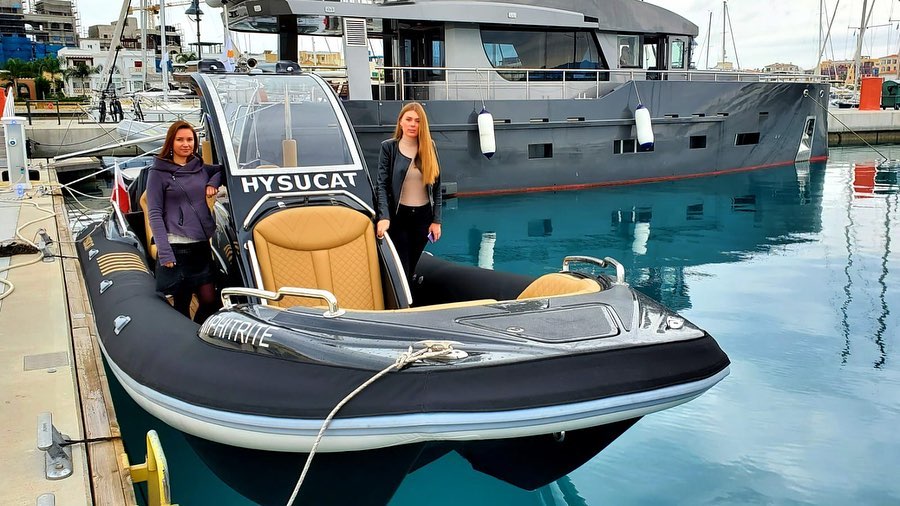 The weather during the way back home was also good but the sea was more typical for this part of the season. Waves about one meter and a half were noticeable but still didn`t disturb our team a lot.
The mission had total success and now the Hysucat can give you a sea trial on Cyprus and Bering once again proved its safety and comfort in a long journeys.